The extent of most shoppers cartridge knowledge is "original/genuine cartridges are expensive" and "compatible cartridges damage my printer".
There's obviously far more to it than that, so we've put together a massive resource to give you as much or as little information as you need to see what the difference really is.
All you need to know in 5 seconds
An original cartridge is manufactured by the same brand that made your printer. e.g. an original cartridge for a HP printer is manufactured by HP.
A third party cartridge is a cartridge manufactured by a different company for your printer. e.g. a cartridge for a HP printer, but not made by HP.
Compatibles should be just as reliable as genuine cartridges, and as long as you shop from a reputable supplier they are the #1 way to save money on your printing, without impacting print quality or the performance of your machine.
In fact, our compatible cartridges recently earned us the '#1 Best Third-party Supplier' award from Which? magazine, with 5-star ratings for value for money and print quality. Consumers typically can't tell the difference between genuine and compatible cartridge performance!
Cartridge types and names
Original equipment manufacturer (OEM)
An original cartridge is a brand new cartridge manufactured by the same brand that made your printer. So an original cartridge for a HP printer is manufactured by HP.
Genuine
Another name for an original OEM cartridge.
Compatible
This is a brand new cartridge made by a third-party manufacturer. They have no affiliation with the original manufacturers of the printer, and the cartridges have not been used before.
Refilled
These are original cartridges which have been used once, returned, cleaned and refilled. Typically ink cartridges are refilled.
Remanufactured
These are original cartridges which have been used once, returned, cleaned, all working parts replaced and then refilled. These are typically toner cartridges, with the parts of toner that experience wear during the printer process being replaced.
Why is there such a big price difference?
Genuine cartridges are a manufacturers profit. With research and development costs the manufacturers have to make their money back somehow, leading to high consumable prices once a customer has committed to a printer. Compatible products have no such overheads so can charge much lower prices when producing cartridges en mass.
Be careful though, it's not difficult to find sub-standard compatibles at ridiculously low prices, so always make sure to only ever buy from reputable websites with returns policies and guarantees.
Will compatibles affect my printer warranty?
There are very few ways a cartridge can break a printer and 'legitimate' suppliers guarantee the performance of your machine for cartridge failure.
It's worth highlighting before the following stage – it is incredibly rare for a cartridge to cause an issue with a printer. You're talking maybe 1 issue a year for a major retailer, third-party cartridges are great.
If you're really worried though here's the nitty gritty.
If your printer was purchased within 12 months…
A manufacturer is legally required to give a 1-year guarantee on electrical products. They cannot have anti-competitive terms. The supplier has to prove that the third party cartridges caused the fault with the printer. They cannot just state "you used a compatible, we're not helping". Read your warranty and bring their attention to the details, likely in the form of "warranty does not apply if damage is caused by non-original products".
They should arrange an engineer visit to determine the fault and what caused it. If it's the printer fault, great, they'll sort it. If it is the cartridge then your supplier guarantee will cover it.
If your printer is in an extended warranty after 12 months…
These optional warranties are provided by the manufacturer and they can set their own terms. This means that they can void your warranty for using third party cartridges. In this case follow these tips.
Contact your manufacturer – it may be a known printer fault (e.g. Kodak printheads cracking)
If they refuse to help, contact your supplier explaining the problem.
If there's a chance the consumable caused it, they will arrange an independent engineer to fix the issue and find the fault (as they should guarantee their products)
If the cartridge was the cause your supplier guarantee should cover it
If the printer is at fault, you have an engineers report to talk to the manufacturer about.
Important note: If the engineer is confident it is a printer fault you will have a much higher chance of success talking to the manufacturer if you have original cartridges in the machine when they look to resolve the issue.
Is there any difference in print quality?
The short answer is 'there shouldn't be'. With the ink formulation incredibly close to the genuine cartridge, you'll often see just as good colour reproduction, accuracy of print and ease of use, all at a bargain price.
We wanted to give you evidence of this though so we have two fantastic resources/references to have a look at.
Evidence #1: We rated #1 in Which? Magazine for Third-Party Suppliers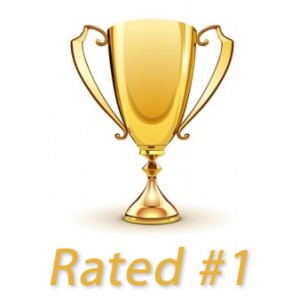 With 5-star ratings in customer satisfaction and print quality, our compatible inks came out top in the UK review by Which? magazine. There's no better evidence than happy customers, and people love our third-party inks and can't tell the difference.
Want to check the review out for yourself? Check page 68 of the June 2015 Which? magazine.
Evidence #2: We funded an Independent Reviewer
We paid for an independent reviewer, the renowned Simon Williams (if you've read an online printer review in the UK, it is probably by him), to conduct an independent study of third party inks vs original inks to give irrefutable evidence of their performance and have put his full report below. Enjoy!
A direct head to head: Originals vs compatibles
Simon printed a series of sample pages and photos to see how a cross section of people rate them. By printing with a series of different printers using both manufacturers' (OEM) and compatible (3rd Party) consumables, and comparing them in a double-blind trial, it's possible to see which are best and worst regarded.
We took four mid-range all-in-one printers and printed samples of mixed black text and colour graphics on plain paper and both landscape and portrait photos (subject matter as well as orientation) on photo paper.
The samples were displayed in random order and a focus group was set up with typical printer users, who were asked to examine all the samples and score them out of 10, bearing in mind a series of guideline factors. The tests were conducted under good, overhead fluorescent light and neither tester nor focus group knew which sample came from which printer or which ink was used.
Plain paper print results
Focus on column 1 (using third party paper and ink) against column 4 (original ink and paper). The difference in average scores is incredibly close, indeed the Canon and Lexmark third party results actually beat the genuine versions.

What does that mean? It means independent test subjects, with no idea which prints they were looking at, ranked compatible printouts above the genuine cartridges for quality and finish. Even where OEM's beat the originals there is very little in it, a stunning result.
Landscape photo print results
Unfortunately, the 3rd Party Inkrite paper won't run through certain Epson printer models, including the Stylus SX235W we used, so we were only able to obtain results for Epson and Stinky Ink prints on Epson's own Premium Glossy paper. These came through mid-ranked and we would expect the printer to achieve similar rankings on a good quality 3rd Party paper, just not the Inkrite one.
The difference between the highest and lowest average scores in this category was 2.75, lower than the spread in the rankings of the plain paper prints, which was 3.88. This implies that our focus group evaluators found it harder to pick between these photo prints than between the best and worst plain paper prints.
Regardless, as you can see (again comparing columns 1 and 4), the scores using our compatible ink are incredibly close to the OEM performance for photo printing.
Portrait photo print results
Finally, the portrait photo printing. This uses a colour print which is reliant on flesh tones and natural colour, typically a very hard thing to print, but the compatibles still shone strongly in the user ratings. Ultimately, third party ink photo prints were almost impossible to differentiate from genuine prints even when printing 'flesh' portrait photos.
Conclusions:
When you look at the results for all three categories together, 3rd Party inks were used in six of the top nine prints, so overall our focus group rated prints using them more highly than those using manufacturers' consumables. However, they were also used in two of the three worst prints, so it's not the whole picture.
These tests really do highlight the potential with well-sourced and tested compatibles, so don't be afraid to try them in your printer.
Are compatibles suitable for me?
How much do you print?
No matter what you print we recommend using one original cartridge every 3-4 compatible sets to clean and lubricate your print heads.
Normal-Frequently: compatibles will save you a huge amount of money. They typically contain more ink than originals, at a lower price, so your costs drop considerably.
Very rarely: Your main concern is ink drying and blocking the print heads. Originals contain a chemical to prevent this, so if you print LESS than once every few months stick to originals.


What do you print?
Text: Compatible inks perform excellently for text with brilliantly sharp prints, and we struggle time after time to correctly select which prints came from an original or compatible cartridge.
Most of our best sellers are compatible blacks, and if text printing is the majority of what you do you should try a compatible asap.
Everyday photos: Original cartridges with original photo paper will always give you the best results, they're designed to work in tandem. However compatibles are brilliant for photo printing and telling the difference is nigh on impossible for the majority of printouts.
Professional Photos: Compatibles archival life is not as high as a genuine cartridge. They can fade within a few years, especially in harsh lighting, so we'd advise sticking to originals.
My printer is old:
As long as you've taken care of your printer compatibles are perfectly viable. The only consideration is the supply level – are the cartridges still available? When a printer is brand new you may have no choice but to buy originals as the market for compatibles will not have been established. This is particularly relevant with refilled cartridges, which rely on a supply of used original cartridges before they can be produced.
Conclusion:
We hope you have found this article helpful, and feel more confident whilst browsing. Compatibles really are worth a go, so do not let fear of the unknown keep you from significant savings.
If you are still paranoid, try a purchase of a compatible with your next originals order, a risk-free test! If it does not meet expectations, you have your new original cartridge to put in and print happily away with and you can contact us about returning the compatible………but if they do impress, well now, just sit back and enjoy the savings, compliments of Mr StinkyInk himself.