Reviewed on: January 2016
Suitable For
The Canon MG3650 is a budget printer aimed at infrequent users only. If you're printing over 50 pages a month this is NOT the printer for you. Less than that and it is ideal.
Why? Basically, printers that don't get used run the risk of a blocked printhead. In most printers this printhead is built into the printer, so a blocked printhead means you buy an entirely new printer. The MG3650 printheads are in the cartridges, so if you end up not printing for 4 months then suddenly need to use it, at worst you have to replace a cartridge.
Features & Connectivity
You get a crazy amount for your money, making the MG3650 a good choice whether printing from a PC or printing from a mobile/tablet. It even has automatic 2-sided printing, a ridiculously handy way of saving paper and very rarely seen in a budget machine:
Wireless
AirPrint
Auto 2-sided printing (duplex)
Borderless Printing
Scan & Copy
Print & Scan to Smartphone or Tablet
Print from Facebook, Google Drive, OneDrive, Dropbox
The inclusion of AirPrint, 2-sided printing & borderless printing are all bonus features on an easy-to-use printer that just lets you do whatever you need to do. The only omission is a colour menu screen, but the navigation and options provided just hammer home the simplicity and ease of use Canon were aiming for with this printer.
Print Speed & Quality
As you'd imagine for a cheap printer speed is not a strong point, however it is on a par with other budget printers. Standard work documents will work out around 7 pages per minute (slower for colour documents) which is fast enough for most users. The only downside to the MG3650 is the 'time to start printing', it's quite slow to get going, with some noisy churning and crunching as it wakes from its slumber ready to throw out a page. This is even more apparent when printing a photo, a standard 6x4 print will take close to a minute.
The MG3650 takes its time for good reason though, giving prints more than good enough for the price point. The text and photo printing isn't as strong/vivid as our other best budget printer, the Epson XP-235, but it's more than good enough for the average user. You'll notice a slight graining when you get up close to colour prints, but otherwise they're accurate enough. The easiest way we'd sum up the quality is "you should be spending more on a printer if you want quality better than this", we doubt you'll be disappointed.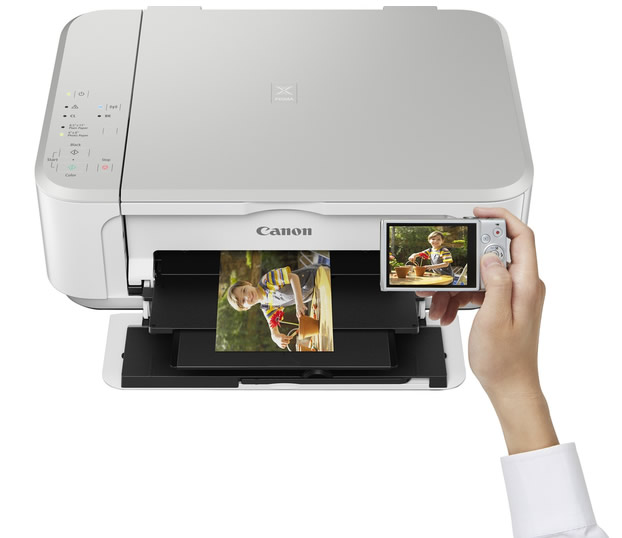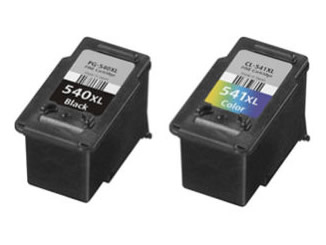 Cartridges & Running Costs
The Canon MG3650 is not a cheap printer to run which is why we only recommend it for infrequent users. At time of writing you're looking at around 3 pence per page printing costs, triple that of our other best budget printer, the Epson XP-235. However there is a reason we recommend this printer even if it is more expensive and it's all down to how suitable it is for infrequent users.
As mentioned above if you rarely print, and often leave it sitting unused, you run the risk of ink drying and blocking a printhead. If this happens in printers with an integrated printhead you will likely need to replace the printer. The Canon MG3650 has printheads built into the cartridges. What this means is if you leave your printer unused for 4 months then come to print and find it blocked, you'll only need to replace a cartridge. This printhead is the reason the cartridges are more expensive, you're essentially paying to protect the printer itself.
The fact you print so rarely means the 3p per page cost won't stack up on you quickly, and as long as you keep spares handy you'll always have a printer ready to call on. The cartridges are very reliable as well, just check out the product reviews on our website, they're all 5 stars and strong performers.
Who Should Buy This Printer
This printer has one target group and that is infrequent users who still need to print. If you need a machine to go unattended for a month or 2 then churn out a couple of pages, this is the one for you.