Reviewed on: May 2019
Suitable For
Home users after a cheap to buy printer that can cover all the bases and, most importantly, does not need wireless connectivity. It doesn't particularly excel in any one thing; its quality is good, the scanner works, you can connect to it. A budget machine for a low-use home, that's all you need to say. Just make sure you don't want to print from it wirelessly.
Features & Connectivity
The MG2550s Canon Pixma printer takes its budget tag quite literally, with no bonus features or connectivity to talk about. Within this printer you get:
A printer
Scan & Copy
USB Connectivity
Basic control panel with LED display
That really is it. The printer doesn't even have wireless which is a fairly major dealbreaker for us. Other budget printers around the same price point (such as Epson) all have wireless as standard and, to us at least, it makes a major difference to usability. If USB is enough for you then great, this printer is suitable!
The LED display is incredibly basic and is used by the MG2550s to display status conditions and error messages. Annoyingly these are all presented in different, unclear ways, so you'll need the included handbook to make sense of whatever message you're being given.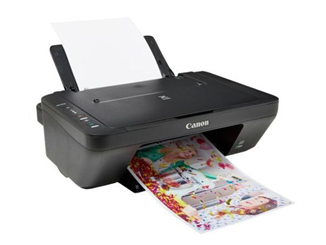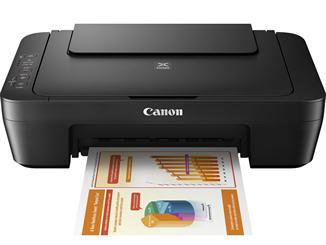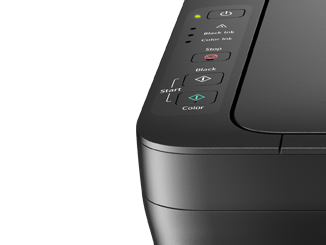 Print Speed & Quality
If you're buying a budget printer and after a fast machine you are in the wrong place! The MG2550s matches the print speeds of similar models, with around 6-7 pages per minute (ppm) for black document printing. Fast enough for most home users. Colour prints are significantly slower, even if you're not printing photos, clocking in under 2 pages per minute. This is entirely due to a break between printing pages. "What is this break?" you ask... well...
The Canon MG2550s follows on with Canon's pretty annoying dying feature while printing colour documents, where the printer will pause for a few seconds after every page to enable it to dry. Why Canon has to do this when others, like HP, don't is a little odd, but we personally prefer the print quality of the Canon so maybe it's a necessary evil.
Print quality is good for the price of the printer. Text is black and accurate on your normal documents, and colours are pretty accurately reproduced for photos and 'normal' colour documents like graphs and similar. The copier & scanner even do a solid job, with colour reproduction coming pretty close to the original, far closer than scanners you see in other budget machines.
Cartridges & Running Costs
The MG2550s Canon printer takes 2 cartridges, a black and combined tri-colour. These inks contain the printhead within them (instead of it being built into the printer) which makes it ideal for people who print very, very rarely. This is because if the ink dries up you'll only need to replace the cartridge, instead of damaging your machine. You do have the downside of all three colours being in one tri-colour ink though, so if you print lots of one colour and run out you'll need to replace the whole cartridge.
As is true of all budget printers, the Canon MG2550s is not a cheap printer to run. There are certainly more expensive options out there, but you're looking at roughly 5.5p per page as a best-case-scenario when using the Canon original inks. You can drop this to a more competitive 4.5p per page when using the refilled cartridges, which makes prints a fair bit more affordable and more in line with similar budget machines.
Who Should Buy This Printer
Any home users after a budget machine that do not need to print wirelessly. The budget Canon Pixma MG2550s is more of the same for home budget printers and you won't notice much performance difference between this and other equally cheap models.