Tips For Buying A New Home Photo Printer
| | |
| --- | --- |
| Do's | Don'ts |
| Find a good printer deal and check the price of cartridges | Buy a printer because it is on sale |
| Consider what paper types/sizes you will print on to | Assume cheap cartridge are better value |
| Read user reviews online | Blindly follow in-store recommendations |
| Consider different brands | Just buy Kodak because "they're cheap" |
| Check how they handle different colour needs e.g. mono, sepia, vivid | |


Key Questions:
How many photos will each cartridge do?
Dedicated photo printers will not give you estimated photo yields for each cartridge, as your usage heavily depends on what you're printing. You can compare the capacity of the cartridges instead and check that you won't be using a cartridge every couple of A4 printers though.
How many cartridges does the printer take?
If colour accuracy is crucial for your photo prints then the more colour cartridges a printer takes, the better. This gives you a far wider colour gamut and will make your printouts closer to the original image. Bear in mind, this will make your running costs higher.
Will I ever want to print onto special media?
Some photo printers can printer onto specialist media such as extra thick card or fabric. These printers will have manual feeds for specialist media, accommodating a whole range of extra materials you can print onto.
Do I need or want any of the following features?
| | |
| --- | --- |
| Feature | What it does |
| AirPrint | Print directly to your printer from an Apple device. |
| Card Reader | If you use digital cameras or other card-devices a lot, a built in card reader slot saves a lot of time. |
| Duplex | Printing onto both sides of the page automatically, a great money-saver if your photo printer will double as an office machine. |
| PictBridge | Essential for budding photographers, some printers now even support Wireless PictBridge to automatically connect your camera. |
| Paper Trays | Extra paper trays and feeds are ideal if you find yourself printing on different paper frequently. |
| Wireless | Can connect wirelessly to your network. (This DOES NOT mean it also has a physical network port.) |
Make a list of what features and requirements you need then start your shopping. Good luck!
The Best Home Photo Printer
Reviewed on: February 2016
Canon have long been neck and neck with Epson for the best photo printer options and they have retained their best photo printer award for 2016 with the Canon Pixma MG7750. It replaces the now-discontinued MG7550 but is essentially the same printer which is not a bad thing. Unrivalled print quality, all of the features a home printer could want and easy-to-use menu's make it a fantastic printer.
You won't find a better machine for photo's outside of the professional £300+ machines and we would buy this without hesitation if we needed a photo printer in our office. Read the full Canon Pixma MG7750 review.
Key Features:
Amazing photo prints; 2 black cartridges; Touchscreen; Duplex; Wireless.
Perfect for you if...
You want one of the best printers out there which has amazing photo prints and can handle other needs.
Cartridges: Canon Pixma MG7750 Ink Cartridges
Order the Canon Pixma MG7750 Photo Printer
The Best Budget Home Photo Printer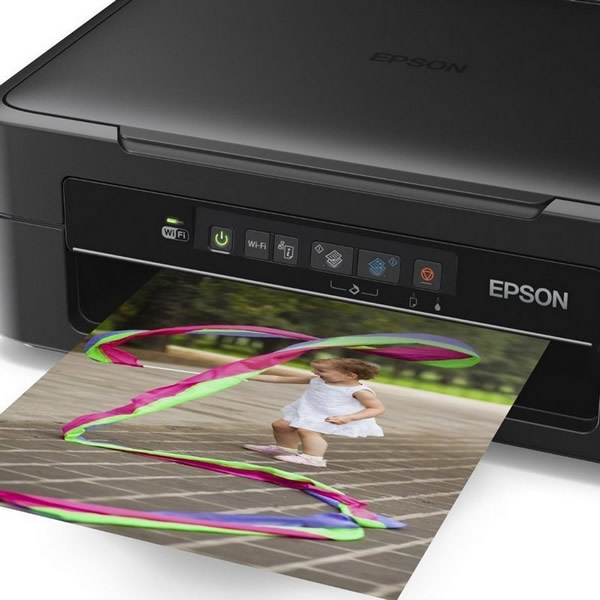 Reviewed on: February 2016
Epson's range of small-in-ones are great all-round machines and their new model, the XP-235 Epson printer, has superceded our previous best budget photo printer the XP-225. It's essentially the same printer with similar features, print quality and reliability. In short, it's a very good machine and one worthy of the 'best cheap photo printer for 2016' mantle.
The Epson XP-235 can handle any paper up to 255gsm, more than enough for all but the most expensive, heayweight paper. You can get great quality results using our cheaper compatibles, but if you'd rather use originals they're competitive with other similarly priced printers. Read the full Epson XP-235 review.

Key Features:
Wireless; Small; Scan & Copy.
Perfect for you if...
You print a few pages and photos every now and then and need a cheap printer.
Cartridges: Epson XP-235 ink cartridges
Order the Epson Expression Home XP-235 Printer
The Best 'Just A Printer' Home Photo Printer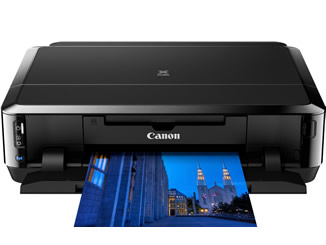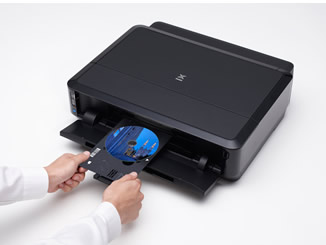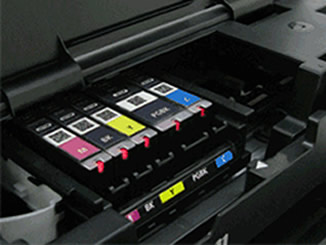 Canon Pixma iP7250 Photo Printer
Reviewed on: March 2015
It shouldn't be so hard to find standalone printers nowadays, but the market is inundated with multi-function machines. We often get enquiries for photo enthusiasts who just want to print and the iP7250 is a brilliant Canon machine that excels at that, and only that.
Though the iP7250 is a few years old now it is still a top-rated machine with few equals for the price. It can handle any media up to 300gsm, more than heavy enough for all but the most niche requirements. Read the full Canon Pixma iP7250 printer review.
Key Features:
Duplex (2-sided printing); Wireless; AirPrint; CD/DVD printing; Two paper trays
Perfect for you if...
You want a printer that... prints... very well, with excellent quality on photos especially.
Cartridges: Canon Pixma iP7250 Ink Cartridges
Buy the Canon Pixma iP7250 Photo Printer
Best A3 Home Photo Printer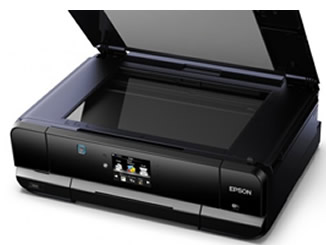 Epson Expression Photo XP-950 Printer

Reviewed on: February 2015
The Epson XP-950 is a superb A3 photo printer that ticks all the boxes if you're after large printing. Epson have been very strong for photo printing in the last few years and they've put all their know-how into this A3 printer, with stunning print quality and colours on a par with far more expensive machines. Mono prints come out strong but this printer is all about the colour and both A4 and A3 prints are good enough to display.
Even better, it comes with strong all-round functionality that makes it suitable for home or work needs, with an automatic duplex, scanner and wireless functionality supporting the stunning print quality. Please make sure you can handle the single-sheet feed for your A3 photo printing, but as long as that is not a problem you're good to go. Read the full Epson Expression photo XP-950 printer review.
Key Features:
Wireless; Duplex; Apple AirPrint; Card reader
Perfect for you if...
You're after a superb A3 photo printer
Cartridges: Epson Expression Photo XP-950 Ink Cartridges
Buy the Epson Expression Photo XP-950 A3 printer
Our Other Printer Buying Guides
We have guides for pretty much any printing requirement, so whether it's a new home machine for your inner-artist, or a cheap printer to send away with a student, we have you covered.