Tips For Buying A New Home Photo Printer
| | |
| --- | --- |
| Do's | Don'ts |
| Find a good printer deal and check the price of cartridges | Buy a printer because it is on sale |
| Consider what paper types/sizes you will print on to | Assume cheap cartridge are better value |
| Read user reviews online | Blindly follow in-store recommendations |
| Consider different brands | Just buy Kodak because "they're cheap" |
| Check how they handle different colour needs e.g. mono, sepia, vivid | |


Key Questions:
How many photos will each cartridge do?
Dedicated photo printers will not give you estimated photo yields for each cartridge, as your usage heavily depends on what you're printing. You can compare the capacity of the cartridges instead and check that you won't be using a cartridge every couple of A4 printers though.
How many cartridges does the printer take?
If colour accuracy is crucial for your photo prints then the more colour cartridges a printer takes, the better. This gives you a far wider colour gamut and will make your printouts closer to the original image. Bear in mind, this will make your running costs higher.
Will I ever want to print onto special media?
Some photo printers can printer onto specialist media such as extra thick card or fabric. These printers will have manual feeds for specialist media, accommodating a whole range of extra materials you can print onto.
Do I need or want any of the following features?
| | |
| --- | --- |
| Feature | What it does |
| AirPrint | Print directly to your printer from an Apple device. |
| Card Reader | If you use digital cameras or other card-devices a lot, a built in card reader slot saves a lot of time. |
| Duplex | Printing onto both sides of the page automatically, a great money-saver if your photo printer will double as an office machine. |
| PictBridge | Essential for budding photographers, some printers now even support Wireless PictBridge to automatically connect your camera. |
| Paper Trays | Extra paper trays and feeds are ideal if you find yourself printing on different paper frequently. |
| Wireless | Can connect wirelessly to your network. (This DOES NOT mean it also has a physical network port.) |
Make a list of what features and requirements you need then start your shopping. Good luck!
The Best Home Photo Printer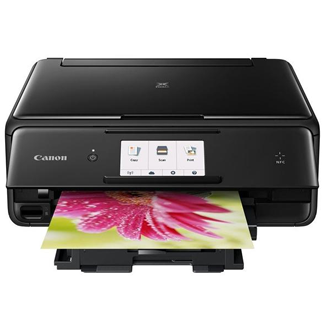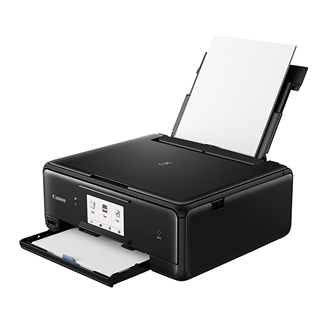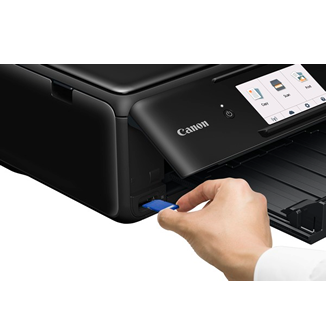 Reviewed on: May 2017
Canon have long been neck and neck with Epson for the best photo printer options but it looks like they're pulling ahead in the "Best Home Photo Printer" category, with Canon retaining their top position for the third year running. The previous winner, the MG7750, was going to be hard to beat, but the TS8050 supercedes it in more than just model and is a worthy successor. Fantastic photo prints, great quality, decent running costs; all in a new design that has a smaller footprint than before.
You won't find a better machine for photo's outside of the professional £300+ machines and we would buy this without hesitation if we needed a photo printer in our office. Read the full Canon Pixma TS8050 review.
Key Features:
Amazing photo prints; 2 black cartridges; Touchscreen; Duplex; Wireless.
Perfect for you if...
You want one of the best printers out there which has amazing photo prints and can handle other needs.
Cartridges: Canon Pixma TS8050 Ink Cartridges
Order the Canon Pixma TS8050 Photo Printer
The Best Budget Home Photo Printer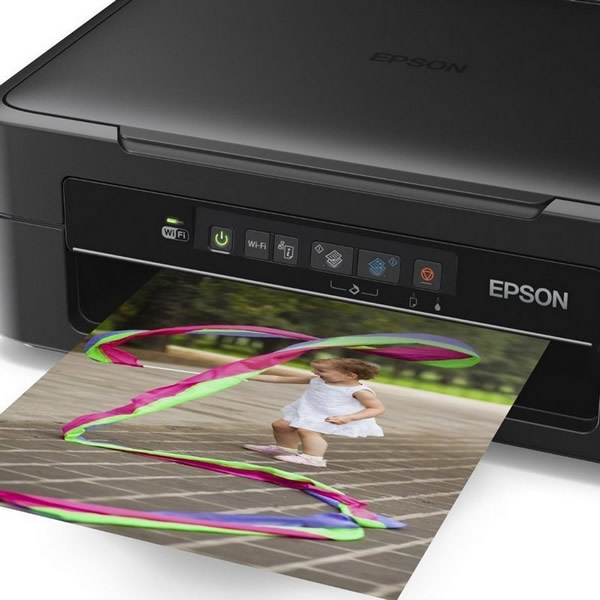 Reviewed on: May 2017
Epson's range of small-in-ones have long dominated our best budget home printer section and 2017 is no different, with the latest Epson XP-245 taking up the mantle. It's the model successor to our previous recommendation, the XP-235, and provides basically the exact same functionality, performance and reliability.
Print quality is excellent for the price, suitable for anything from homework to photo printing, and the wireless & scanning functionality make it ideal for home use. It's not the cheapest to run, budget printers never are, but otherwise it's a solid machine. Read the full Epson Expression Home XP-245 printer review.

We have a few comments from users unwilling to use Epson printers due to past issues. If you're in the same boat check out the HP Envy 4527 instead!
Key Features:
Wireless; Small; Scan & Copy.
Perfect for you if...
You print a few pages and photos every now and then and need a cheap printer.
Cartridges: Epson XP-245 ink cartridges

Order the Epson Expression Home XP-245 Printer
The Best 'Just A Printer' Home Photo Printer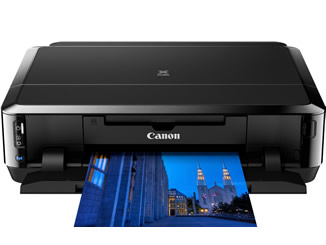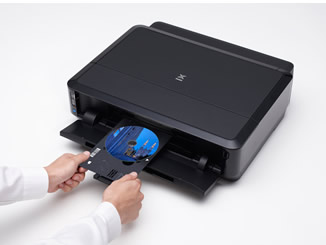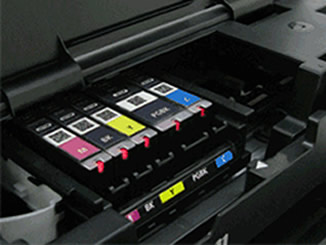 Canon Pixma iP7250 Photo Printer
Reviewed on: March 2015 & May 2017
Don't be alarmed at how old this review is - even halfway through 2017 the Canon iP7250 is still the standout "just a printer" photo printer. We often get enquiries for photo enthusiasts who just want to print and the iP7250 is a brilliant Canon machine that excels at that, and only that.
Though the iP7250 is a few years old now it is still a top-rated machine with few equals for the price. It can handle any media up to 300gsm, more than heavy enough for all but the most niche requirements. Read the full Canon Pixma iP7250 printer review.
Key Features:
Duplex (2-sided printing); Wireless; AirPrint; CD/DVD printing; Two paper trays
Perfect for you if...
You want a printer that... prints... very well, with excellent quality on photos especially.
Cartridges: Canon Pixma iP7250 Ink Cartridges
Buy the Canon Pixma iP7250 Photo Printer
Best A3 Home Photo Printer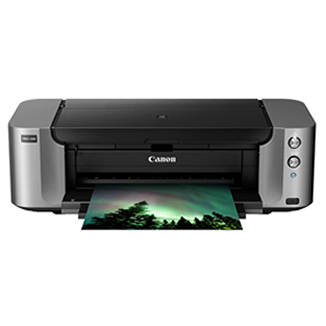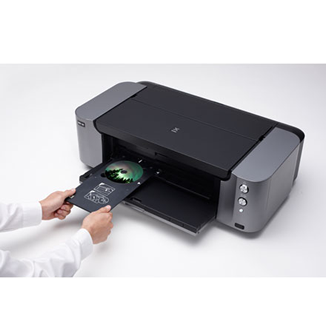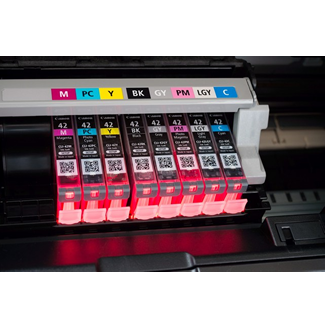 Reviewed on: May 2017
A3 photo printing is notoriously expensive, but Canon's entry level A3 photo printer is truly wonderful and well deserving of our top buy recommendation. Utilising 8 ink cartridges, the Pro 100 truly shines doing glossy photo printing, with bright, vivid colours and excellent greyscale reproduction. Due to the inks being dye based its Matte printing isn't perfect, but otherwise you'll be hard pressed to find better bang for your buck! Read the full Canon Pixma Pro 100 review.
If matte printing is important to you, or you want a printer that can give you some more functionality/lower running costs, check out the Epson Expression Photo XP-950. It's a brilliant machine.
Key Features:
Wireless; A3+; borderless; CD printing; Direct printing
Perfect for you if...
You're after a superb A3 photo printer
Cartridges: Canon Pixma Pro 100 ink cartridges
Order the Canon Pixma Pro 100 A3 Photo Printer
Our Other Printer Buying Guides
We have guides for pretty much any printing requirement, so whether it's a new home machine for your inner-artist, or a cheap printer to send away with a student, we have you covered.