Tips For Buying A New Budget Printer
| | |
| --- | --- |
| Do's | Don'ts |
| Find a good printer deal and check the price of cartridges | Buy a printer because it is on sale |
| Check how many pages a cartridge is quoted as doing | Assume cheap cartridges are better value |
| Read user reviews online | Blindly follow in-store recommendations |
| Consider different brands | |
| Check print quality - not all budget printers are equal | |


Key Questions:
Am I able to spend a little bit extra on a printer?

While there are some good budget printers, if you can afford to spend an extra £40-£50 you'll get something that is, in all likelihood, far cheaper to run and a bit better quality. Take a look at our home printer buying guide and see if you can afford a little extra.
Am I going to print too much for a budget printer?
Budget printers are not cheap to run - the manufacturers essentially sell the printer at a loss and make their money back with the consumable cartridges. If you are printing more than ~100 pages a month your overall printing costs will work out far higher than buying a more expensive printer that has cheaper cartridges.
The Best Budget Printer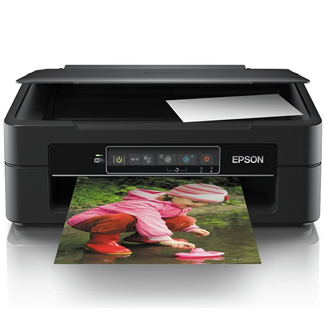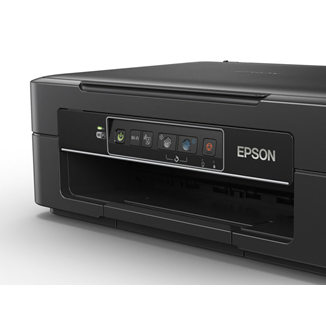 Brother came incredibly close with their decent Brother DCP-J774dw budget printer but they couldn't unseat our top budget machine. The Epson XP-245 covers all bases you want from a budget machine and, as compatible ink for the XP-245 comes down in price, it becomes cheaper and cheaper to run
Easy to use, strong print quality and very cheap to buy, you can't ask for more in a budget machine! Read the full Epson XP-245 printer review.
Key Features:
Separate colour cartridges; very good print quality.
Perfect for you if...
You want a good, all-round printer and you're willing to use compatible ink.
Also consider
The Brother DCP-J774dw. It gives automatic 2 sided printing and good reliability. Ideal for people who don't like Epson machines.
Cartridges: Epson XP-245 ink cartridges
The Best Budget Office Printer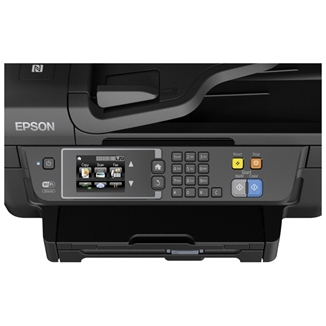 The Epson Workforce WF-2760dwf is one of the best value printers we've tested. It's the perfect combination of low buy price, low running cost, ease of use and print quality. Though it's cartridges could do with being higher capacity, everything else about the printer is just peachy. If you want to run a small-to-medium office on a budget you won't find a better machine.
Oh and did we mention it's packed full of functionality? You've got duplex, automatic document feeder, wireless, copy & scan, fax... all for a great low price. Read the full Epson Workfroce WF-2760dwf printer review.
For some reason this printer is getting harder to buy when similar machines in the range aren't. If you had your heart set on this machine, have a look at the Epson Workforce WF-2750dwf instead. It's a fantastic printer that is nearly identical the WF-2760dwf in performance and value for money.
Key Features:
High-capacity cartridges; Wireless; Duplex
Perfect for you if...
Your office works on a tight budget and you want a solid machine with lots of functionality.
Also consider
The Epson WF-2750dwf. It's basically the same printer and can be much easier to find to buy.
Cartridges: Epson Workforce WF-2760dwf ink cartridges
The Best Budget Photo Printer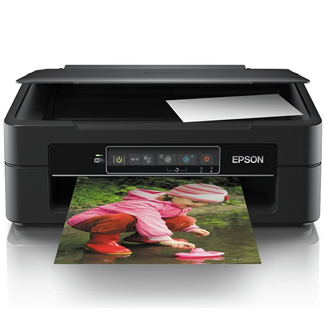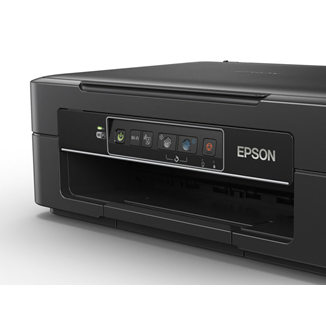 2018 rolls in and there still isn't a better cheap photo printer on the market than the Epson XP-245.
Don't get us wrong, we still recommend spending a bit extra and buying one of our top recommended photo printers, but if you're working off a tight budget and want to experiment with your own photo prints you won't find better value. Read the full Epson XP-245 printer review.
Key Features:
Separate colour cartridges; Wireless; Scanner
Perfect for you if...
You need photos but don't want to pay a premium.
Cartridges: Epson XP-245 ink cartridges
The Best Budget AirPrint Printer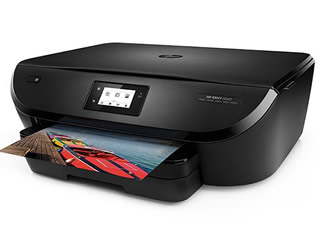 Though running costs aren't the cheapest, as is the way with most budget printers, the HP Envy 5540 is a decent quality printer that provides functionality, ease of use and AirPrint connectivity in a cheap bundle package.
With AirPrint becoming more prevalent you have far more choices in budget printers, and the 5540 is the pick of the bunch so far. Read the full HP Envy 5540 printer review here. If you're not a HP fan then take a look at the Canon MG3650 we reviewed January 2016, which is still available to buy in some stores and provides similar performance and running costs.

Need other AirPrint recommendations? Check out our comprehensive AirPrint guide.
Key Features:
AirPrint; Scanner.
Perfect for you if...
You want a good, all-round printer and AirPrint is a must.
Cartridges: HP Envy 5540 ink cartridges
Our Other Printer Buying Guides
We have guides for pretty much any printing requirement, so whether it's a new home machine for your inner-artist, or a cheap printer to send away with a student, we have you covered.