How Do You Setup Apple AirPrint
AirPrint itself is pretty simple to setup. Once you have installed your printer all you need to do is connect it to the same wireless network your Apple devices use. Once done, find the Share/Options box in any app (typically highlighted with an arrow) and you'll find a print option. If everything works as intended your printer will be listed and you're good to go.
Why isn't AirPrint working?
Thankfully, due to the simplicity of setup, there are very few things that can go wrong so troubleshooting is pretty quick:
You're not on the same network as your printer
Your printer needs a firmware update
Your printer isn't turned on (it happens)
Your printer isn't AirPrint compatible
Check each of those issues and you should find the cause. If somehow you're still unable to print, try printing from your computer. if that works you know it's an issue with your AirPrint installation. if it doesn't, something is wrong with your network or printer and you can take troubleshooting from there.
Tips For Buying A New AirPrint Printer
| | |
| --- | --- |
| Do's | Don'ts |
| Find a good printer deal and check the price of cartridges | Buy a printer because it is on sale |
| Check how many pages a cartridge is quoted as doing | Assume cheap cartridge are better value |
| Read user reviews online | Blindly follow in-store recommendations |
| Consider different brands | Buy at the same time as your Apple product - they are marked up heavily |
| Double check it definitely has AirPrint, not just Wireless | |


Key Questions:
Do I actually need AirPrint?

If you'll ever change from Apple branded devices, or can make do with just wireless printing options, you'll be able to choose from far more printers than just the AirPrint compatible models.
Am I going to print photos?
Existing Apple AirPrint printers are focused to either Office's or Home Users. Make sure the one you're buying is suitable for heavy photo and colour printing requirements.
The Best AirPrint Printer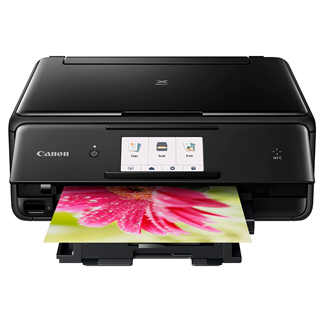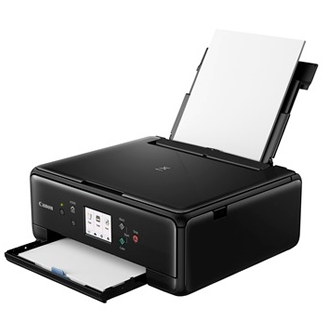 Reviewed on: May 2017
Winner of our best overall home printer recommendation, the Canon Pixma TS6050 also has AirPrint support so, naturally, it is also our top recommended AirPrint printer for the home. With a great selection of functionality, brilliant print quality and ease of use, it performs strongly in every area and is just a great all round printer.
It works out slightly more expensive to run than other home inkjet printers but the performance and quality make it worthwhile and we believe it's worth the few extra pennies. Read more in the full Canon Pixma TS6050 printer review.

Key Features:
AirPrint; Amazing photo prints; Two black cartridges; Touchscreen.
Perfect for you if...
You want one of the best printers available whilst satisfying your need for AirPrint.
Cartridges: Canon Pixma TS6050 ink cartridges
Order the Canon Pixma TS6050 Printer
The Best Office AirPrint Printer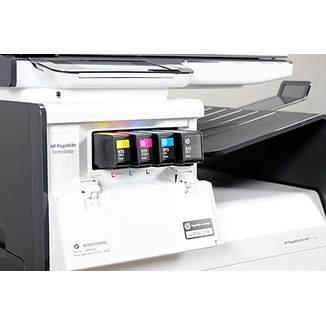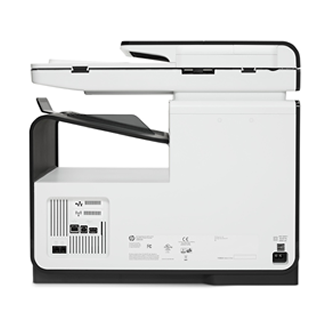 Reviewed on: May 2017
Taking top spot for 2017, the HP Pro 477dw is a monstrously good printer and isn't just the winner of our Best Office AirPrint winner but also our Best Overall Office Printer award too! It has everything an office needs and, for any office that needs a printer doing a good few thousand pages a month, is the perfect machine.
The major selling point of this machine, like the previous top office printer the X476dw, is its use of HP's Page Width printhead technology. This means there is no printhead whizzing back and forth over the page, with one single pass creating incredibly fast high-quality prints. Read the full HP Pagewide Pro 477dw review.

Key Features:
AirPrint; Fast prints; High capacity cartridges; Touchscreen; USB; Ethernet/Wireless.
Perfect for you if...
You print over 500 pages a month, need colour and cheap running costs with fantastic, fast print quality.
Cartridges: HP Pagewide Pro 477dw ink cartridges
Order the HP Pagewide Pro 477dw Printer
The Cheapest AirPrint Printer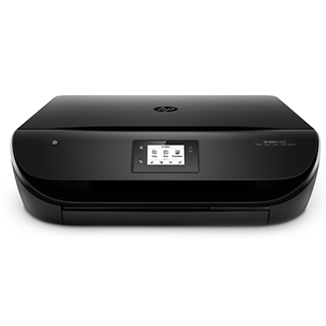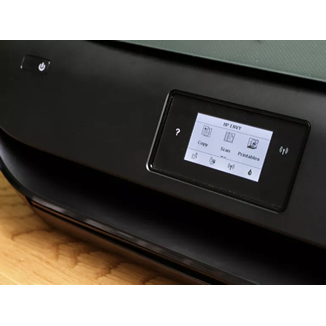 Reviewed on: May 2017
The HP Envy 4527 is one of HP's cheapest home printers, giving you a wireless printer with a built-in scanner for far less than nearly any other manufacturer can manage. It's easy to use, has fanastic print quality and is just a solid all-round budget machine.
This printer is not the cheapest to run. It takes two cartridges, a black and a tri-colour, which give a higher cost-per-page than more expensive printers with individual cartridges. However with a tremendously low price and great performance, if you print infrequently and don't burn through cartridges, the HP Envy 4527 will be perfect and the cartridge prices won't be too painful. Read more in the HP Envy 4527 printer review.
Key Features:
AirPrint; Wireless; Scanner
Perfect for you if...
You use your printer every so often and want a cheap to buy machine.
Cartridges: HP Envy 4527 ink cartridges
A Full List Of AirPrint Printers
If you've got your eye on a specific printer and want to check if it is AirPrint compatible then head over to Apple's website to see a full-and-constantly-updated list of AirPrint printers.
View all Apple AirPrint printers
Our Other Printer Buying Guides
We have guides for pretty much any printing requirement, so whether it's a new home machine for your inner-artist, or a cheap printer to send away with a student, we have you covered.